Studio portrait of three female and nine male students, the graduating class of 1892. 
They are, back row, standing, left to right: Thomas Metoxen, Hattie Long Wolf, Reuben Wolf, Luzena Choteau, William Baird; front row, seated, left to right: Albert Bishop, Benajah Miles, Frank Everett, Joseph H. Hamilton, Lydia Flint, Benjamin Caswell, Fred Peake.
This image appears in United States Indian School Carlisle, Penna (Carlisle, PA: The School, [1895?]), p. 19.
The Cumberland County Historical Society has three copies of this image: PA-CH2-073, 11-A-02, and 15-25-01.
 Note: Athough Isabella Cornelius graduated in 1892 she is not in this photograph.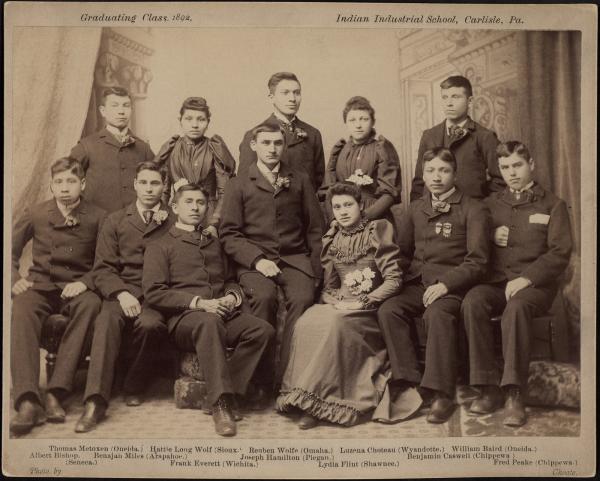 Photographer
John N. Choate, Carlisle, PA