Group portrait of the first female students, taken on the morning after their arrival on October 6, 1879. Matron Sarah Mather is standing at left and interpreter Charles Tackett is standing at right. 
This image appears in John N. Choate's Souvenir of the Carlisle Indian School (Carlisle, PA: J. N. Choate, 1902).
The Cumberland County Historical Society has several versions of this image, inlcuidng PA-CH2-012a, 10-B-30, BS-CH-20, 00309B#01, and SG03-04. 
Location
CCHS_PA-CH2-012a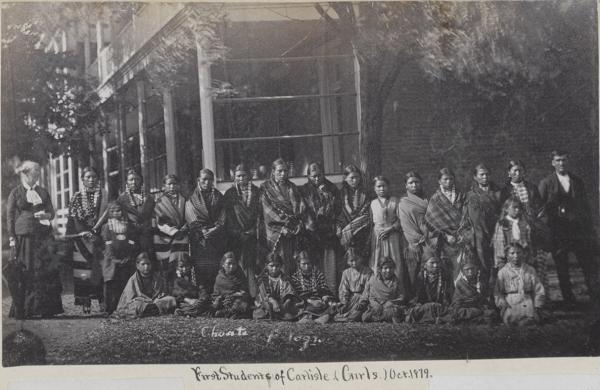 Photographer
John N. Choate, Carlisle, PA