Studio portrait of ten male students in uniform, identified as being "Printer Boys." On one copy of the image they are identified as, left to right: William Butcher, Benajah Miles, Paul Boynton, Richard Davis, Samuel Townsend, Cyrus Fell Star, Chester Cornelius, Benjamin Thomas, Henry North, and Yamie Leeds. 
There are no records for a student named Cyrus Fell Star (identified as Sioux). He may be Cyrus Windy. 
The Cumberland County Historical Society has at least two copies of this image: BS-CH-034 and CS-CH-079.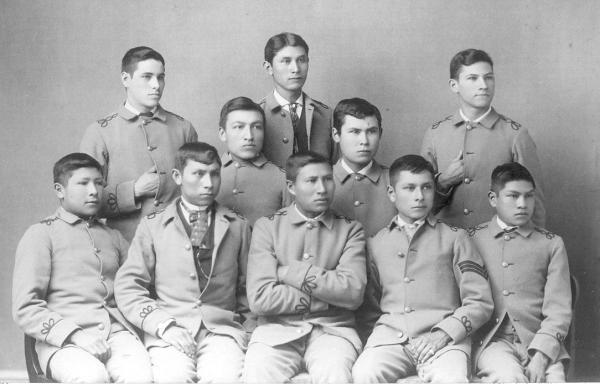 Photographer
John N. Choate, Carlisle, PA