Studio portrait of ten male students in uniform. 
The Cumberland County Historical Society's copy of this image identifies them as "Printer Boys." On one copy of the image they are identified as, left to right: William Butcher, Benajah Miles, Paul Boynton, Richard Davis, Samuel Townsend, Cyrus Fell Star, Chester Cornelius, Benjamin Thomas, Henry North, and Yamie Leeds. 
There are no records for a student named Cyrus Fell Star (identified as Sioux). He may be Cyrus Windy.
Location
NAA_73648; Photo Lot 81-12 06842200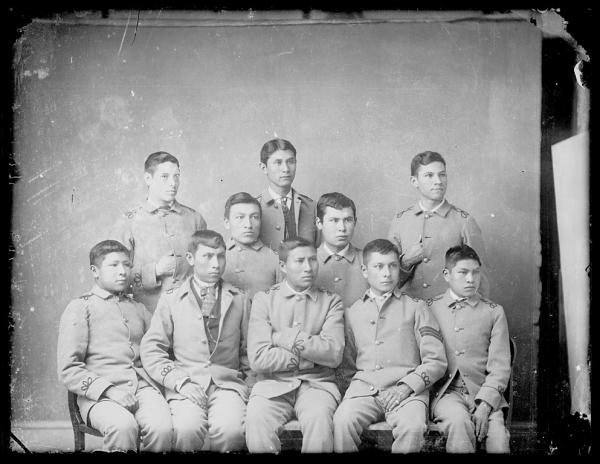 Photographer
John N. Choate, Carlisle, PA