Studio portrait of seven male and seven female students, the first graduating class in 1889.
The are, back row, left to right: Frank Dorian, Joel Tyndall, William F. Campbell, Edwin Schanandore, Thomas Wistar, Joseph B. Harris; middle row (seated), left to right: Kish Hawkins, Eva Johnson, Esther Miller, Lillie Cornelius, Julia Powlas; front row (seated), left to right: Clara Fisher, Kate Grindrod, Cecilia Londrosh. 
This image also appears in United States Indian School Carlisle, Penna (Carlisle, PA: The School, [1895?]), p. 16. 
 The Cumberland County Historical Society has two copies of this image: PA-CH2-011 and 15-18-01.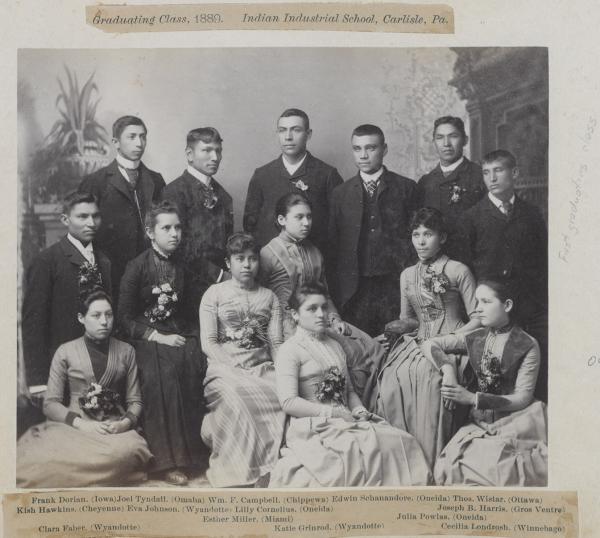 Photographer
John N. Choate, Carlisle, PA