Caption: THE SCHOOL BUILDING.
erected on the site of an old barrack building, consists of a centre 86 x 60 feet, and two wings each 90 x 36 feet, and contains fourteen school rooms, an assembly hall 86 x 60 feet, an art room, book and store rooms and the Principal Teacher's office.
This image appears in United States Indian School Carlisle, Penna (Carlisle, PA: The School, [1895?]), p, 10. No prints of this image have yet been located. 
Because no prints or negatives of this image have yet been found, we believe this photograph was probably taken by student photographer John Leslie.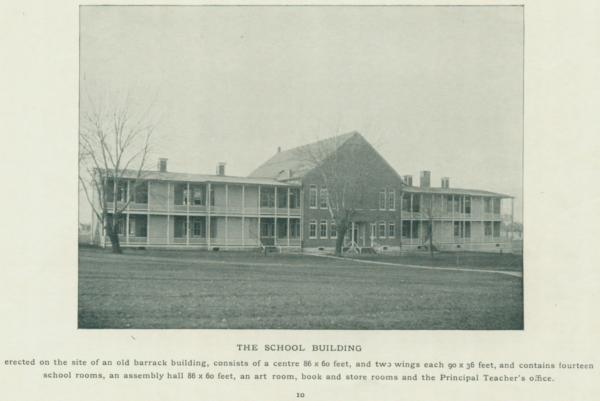 Photographer
John Leslie (?), Carlisle, PA