Studio portrait of Mary Ealy (standing at left), Jennie Hammaker (standing at right), Frank Cushing (sitting at left), and Taylor Ealy (sitting at right), all wearing native clothing. 
The printed caption on the reverse side reads:
No 20.   
Teai-e-se-u-lu-ti-wa - Frank Cushing.
Tra-wa-ea-tsa-lun-kia - Saylor Ealy.
Tsai au-tit-sa - Mary Ealy.
Jan-i-uh-tit sa - Jennie Hammaker.
 - Pueblos. 
Note: The Cumberland County Historical Society has two copies of this image: PA-CH1-044a and CS-CH-068.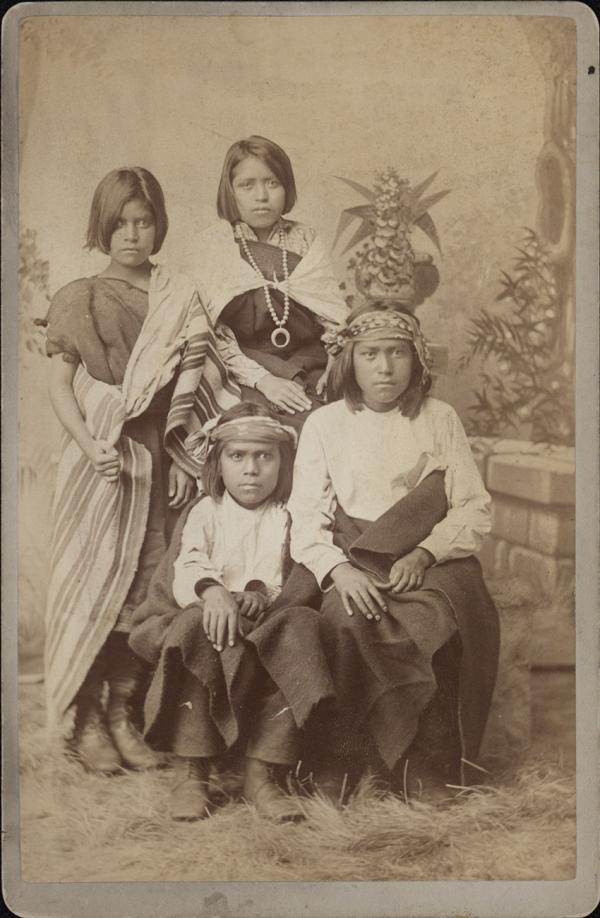 Photographer
John N. Choate, Carlisle, PA