Caption: THE ASSEMBLY HALL AND CHAPEL.
is in the central part of the School building. It is light and airy and seats 800 persons.
This image appears in United States Indian School Carlisle, Penna (Carlisle, PA: The School, [1895?]), p. 59. No prints of this image have yet been located. 
Because no prints or negatives of this image have yet been found, we believe this photograph was probably taken by student photographer John Leslie.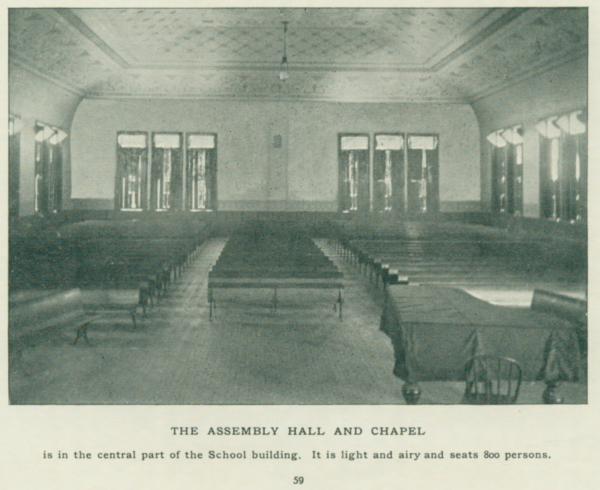 Photographer
John Leslie (?), Carlisle, PA