Alumni Hall
Displaying 1 - 2 of 2 records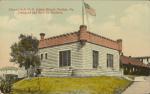 The caption on this postcard reads: Alumni Hall, U. S. Indian School, Carlisle, Pa. Designed and Built by Students.
Repository:
Dickinson College Archives & Special Collections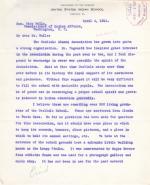 April 4, 1914 - April 13, 1914
Supervisor in Charge of the Carlisle Indian School Oscar H. Lipps requests permission from Commissioner of Indian Affairs Cato Sells to renovate the currently unused Leupp Art Studio and convert it to the official headquarters of the Carlisle Alumni Association. Sells grants Lipps the authority.
Lipps believes that there are over five…
Format:
Letters/Correspondence
Repository:
National Archives and Records Administration