Portrait of a baseball team with "Indians" on the front of their uniforms, with white coach or teacher in center. The handwritten caption in the album identifies them as the Union Reserve baseball team. 
The caption written below the image identifies the sitters as: back row, Frank Everett and Charles Damon; middle row, Josiah Powlas, Jonas Place, Mr. Goodyear, Levi St. Cyr, and Joseph Harris; front row, Harry Hutchinson, Harry Kohpay, Morgan Toprock, and Henry Froman. Note there are no records for a student named Henry Froman, therefore we believe this is William Froman. 
The Cumberland County Historical Society relied upon Josiah Powlas for the dating of this photograph as c.1891. Two of the sitters left the school in July 1891, so that date is possible. However, the National Anthropological Archives version of the image identified a date of 1892.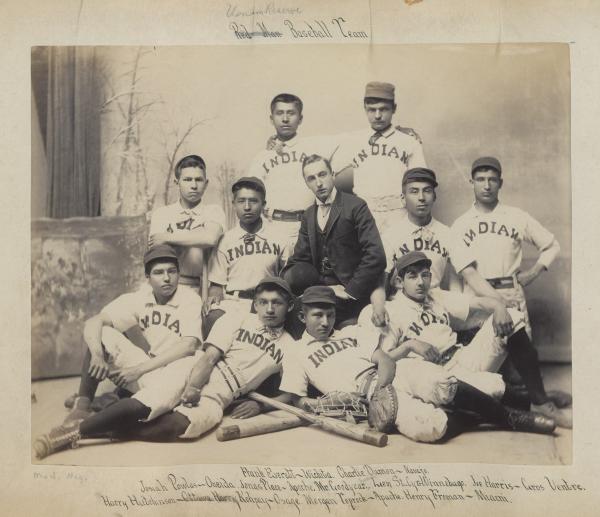 Photographer
John N. Choate, Carlisle, PA