Portrait of the school's Union Reserve baseball team, some in uniforms. 
The caption identifies the sitters as: top row (l to r), Joseph Harris, Jonas Place, Paul Lovejoy, Joseph Hamilton, Harry Hutchinson, and David Turkey; middle row (l to r), Felix Eagle Feather, John Baptiste, Fred Big Horse, and George Baker; front row (l to r), Morgan Toprock, John Yellow Robe, and Harry Kohpay. 
Based on the dates these students attended this portrait must have been taken between 1890 and 1892. The Union Reserves were one of many baseball teams at the school.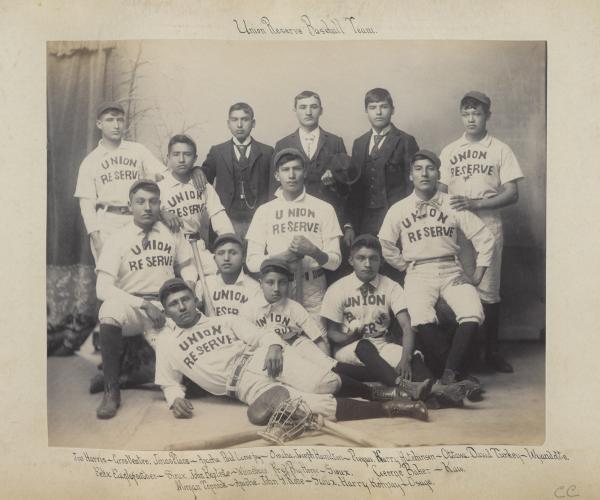 Photographer
John N. Choate, Carlisle, PA