Studio portrait of six visiting Sioux chiefs with six male students.
The Cumberland County Historical Society has made the folowing identifications based on comparison with other photos: back row, second from the left, Chauncey Yellow Robe, third from the left, Horn Pipe; middle row, from left to right, Quick Bear, High Hawk, He Dog, Hollow Horn Bear, and Good Voice.
Previous cataloging of National Anthropological Archives negative for this image interprets the handwritten caption as containing the name Charles Smith. A Sioux student named Charles Smith did attend the school, overlapping with Chauncey Yellow Robe. He may be one of the other students here.
Location
CCHS_PA_CH2-029c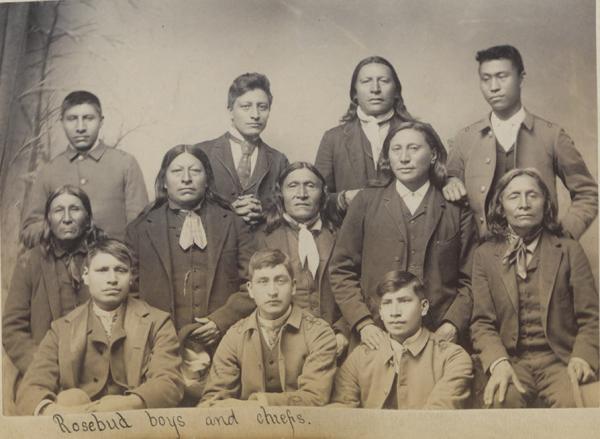 Photographer
John N. Choate, Carlisle, PA