View of the Second School Building shortly after completion. This view has what look like saw horses or fencing enclosing side walks or paths. 
The handwritten caption for this image says "School Building and Chapel." This new building contained a large assembly hall in the center section that replaced the old Chapel building. 
This building replaced the original school building which was demolished in July 1888.
Location
CCHS_PA-CH2-082c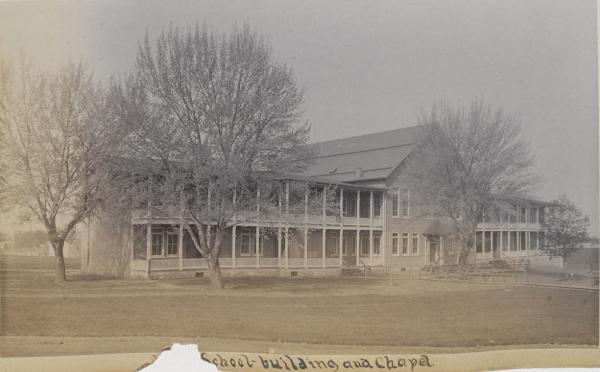 Photographer
John N. Choate, Carlisle, PA