Group portrait of nine male students wearing costumes. They are the "Citizens' Chorus," characters in the performance of the play, "The Captain of Plymouth," produced at the school from March 29-March 31, 1909. 
The program for the play lists nine students as members of the Citizens' Chorus: John Runsclose, Joseph Tarbell, Frank Marques, William Corbett, Howard Pierce, Joseph Forte, Levi Williams, Philip Cornelius, and David White. 
The Cumberland County Historical Society has another copy of this image PA-CH-115. 
Location
CCHS_Everett Strong Collection_14B-18-02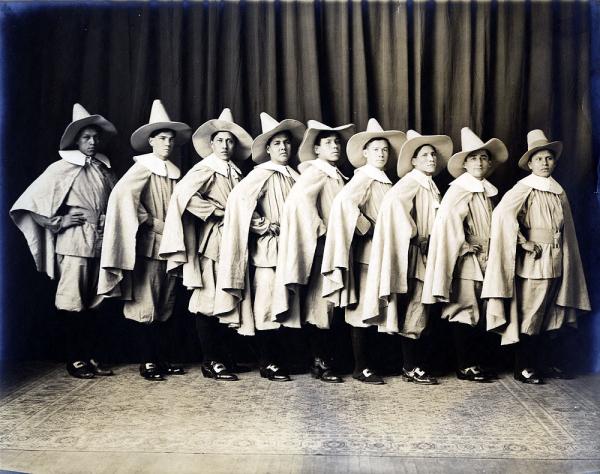 Photographer
Everett Strong, Carlisle, PA