Studio portrait of five male and one female students, the graduating class of 1893. 
They are, back row, standing, left to right: Malcolm Clark, Fred Big Horse, Arthur Johnson; front row, sitting, left to right: John Baptiste, Emily Peake, John G. Morrison.
This image appears in United States Indian School Carlisle, Penna (Carlisle, PA: The School, [1895?]), p. 20.
 The Cumberland County Historical Society has three copies of this image: PA-CH3-002, 11-A-03 and 15-26-01.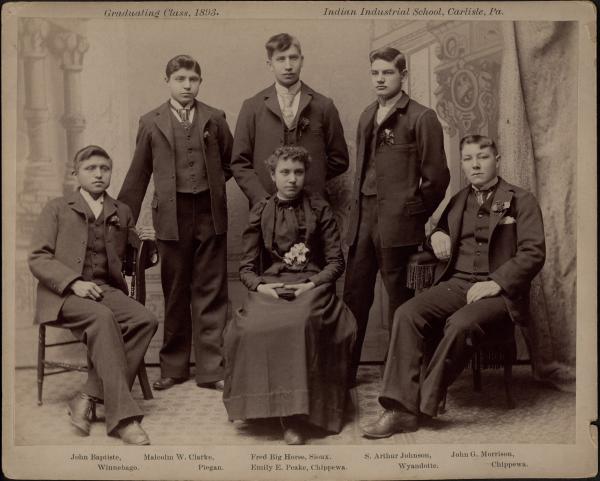 Photographer
John N. Choate, Carlisle, PA