Studio portrait of ten male students and one female student.
For explantion of the identification of the students in this image and the date see the Dickinson College copy of this image in Related Images.
The students are, seated in front, left to right - Charles Damon, George Williams. Seated, left to right - Manuelito Choni, Charlie, Tom Torlino, Manuelito Chiquito, Antoinette Williams. Standing, left to right - Saahtlie (George Watchman), Benjamin Damon, Francisco, Stailey Norcross.
Location
NAA_73657: Photo Lot 81-12 06843100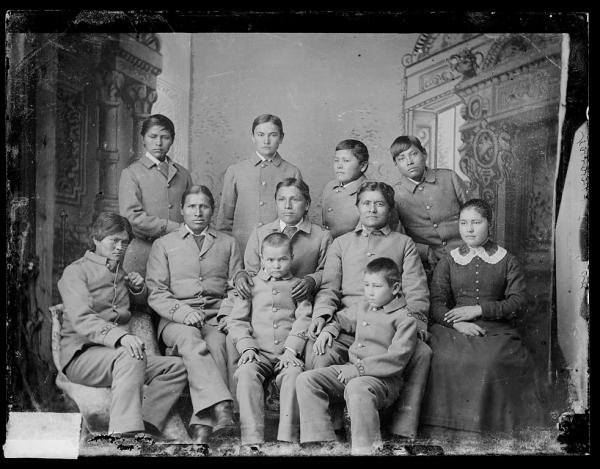 Photographer
John N. Choate, Carlisle, PA