Caption: THE BASE BALL TEAM.
The School nine is not always beaten when it comes to a contest with college and other organizations following base ball as a profession.
This image appears in United States Indian School Carlisle Penna ([1895?]), p. 58. No prints of this image have yet been located. 
Because no prints or negatives of this image have yet been found, we believe this photograph was probably taken by student photographer John Leslie.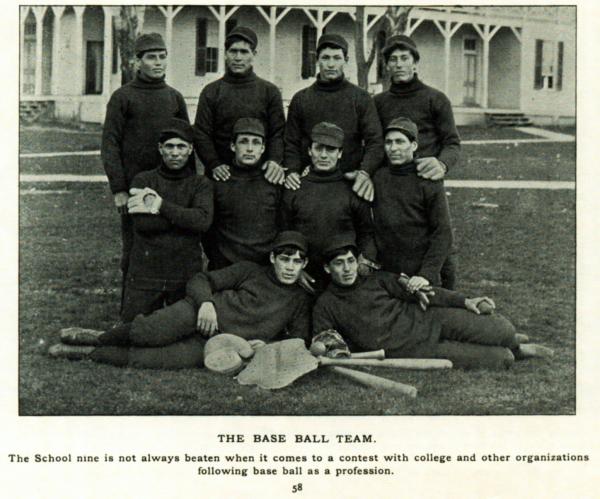 Photographer
John Leslie (?), Carlisle, PA