Caption: THE ART CLASS.
A large number of the pupils show decided ability in drawing from models and nature, and working with clay. For the school year beginning September 1st, 1895, a course in Sloyd for the younger pupils will be added to this department.
This image appears in United States Indian School Carlisle, Penna (Carlisle, PA: The School, [1895?]), p. 12. No prints of this image have yet been located. 
Because no prints or negatives of this image have yet been found, we believe this photograph was probably taken by student photographer John Leslie.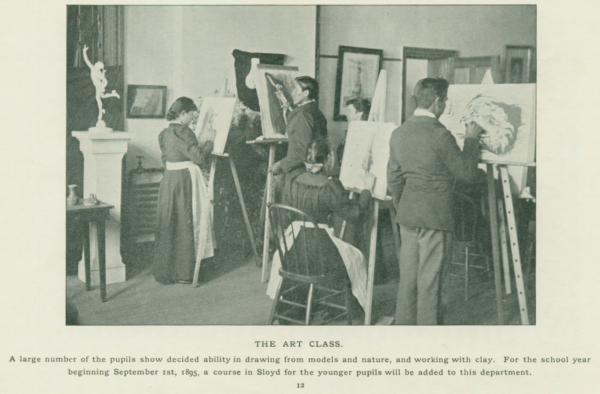 Photographer
John Leslie (?), Carlisle, PA