The handwritten label on the slide reads: Art Class at Work. Printed on the label is the manufacturer of the slide C. T. Milligan, 728 Chestnut Street, PHILADELPHIA.
This image appears in United States Indian School Carlisle, Penna (Carlisle, PA: The School, [1895?]), p. 12. No prints of this image have yet been located. 
Because no prints or negatives of this image have yet been found, we believe this photograph was probably taken by student photographer John Leslie.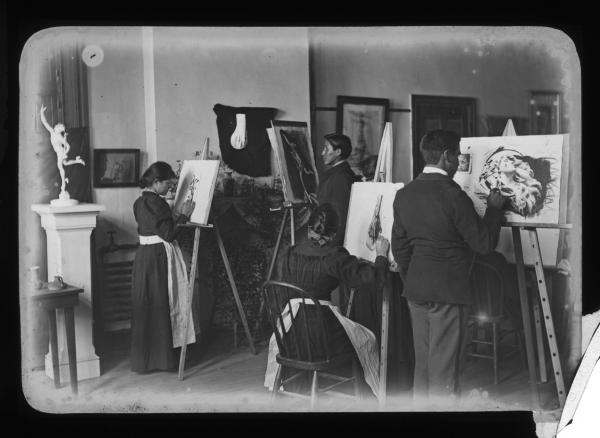 Photographer
John Leslie (?), Carlisle, PA