Given, S. L.
Displaying 1 - 2 of 2 records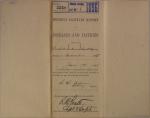 January 11, 1896
S. L. Given, acting school physician, compiles the monthly sanitary report for December 1895.
Format:
Letters/Correspondence, Reports
Topics:
Standard Forms & Transactions:
Repository:
National Archives and Records Administration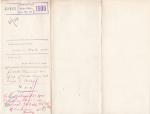 August 17, 1900
Richard Henry Pratt forwards two applications for leave of absence: Mattie A. Harn (laborer) and Carrie L. Miller (clerk). There are also doctor's notes for each employee that verify that they were sick.
Format:
Letters/Correspondence
Topics:
Standard Forms & Transactions:
Repository:
National Archives and Records Administration