Studio portrait of Ai-sia-tiw-me (Comanche John). 
The Cumberland County Historical Society has two copies of this image: PA-CH1-095b and 13A-14-03. Their description states that this person was also known as Roan Horse, Apache, but that information is not included with the original caption for the version in the album. 
Note: A researcher has indicated that Comanche John was actually Comanche, but that he had run away to Mescalero Apache in 1879.
Location
CCHS_PA-CH1-095b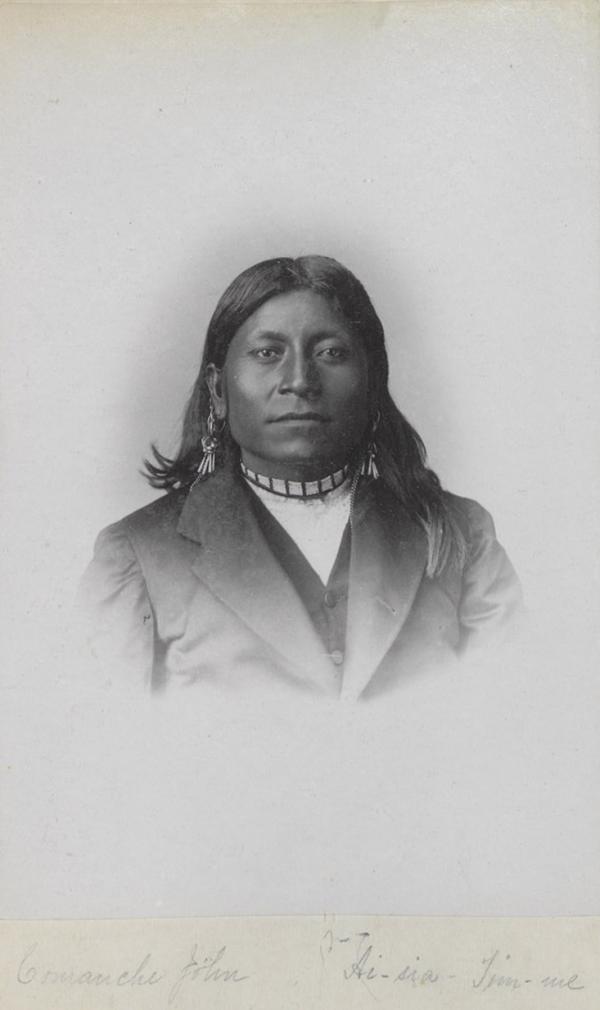 Photographer
John N. Choate, Carlisle, PA