Studio portrait of Poor Wolf, a Mandan chief, not wearing a shirt and so showing his torso and arms with painted body ornatmentation.
The student newspaper records a visit to the school by Poor Wolf in August 1880.
Note: The authenticy of this ornamentation is questionable. This photo may have been manipulated by Choate.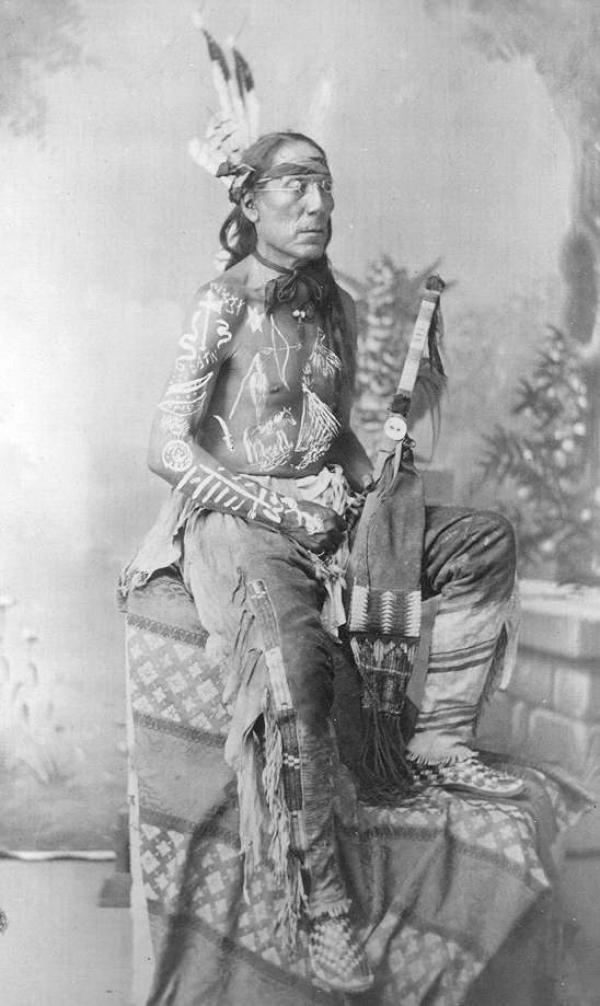 Photographer
John N. Choate, Carlisle, PA