Caption: THE SUSAN LONGSTRETH LITERARY SOCIETY.
This society, bearing the name of one of the first and most honored friends of the School, has existed for more than ten years.  Including, as it does, the best character and talent from some 300 girls, with a comfortable and tastefully decorated room for its meetings, it is an influence for good, mentally and morally, which cannot well be measured.  All the societies emulate each other in furnishing the School most pleasing entertainments.
This image appears in United States Indian School Carlisle, Penna (Carlisle, PA: The School, [1895?]), p. 57. No prints of this image have yet been located. 
Because no prints or negatives of this image have yet been found, we believe this photograph was probably taken by student photographer John Leslie.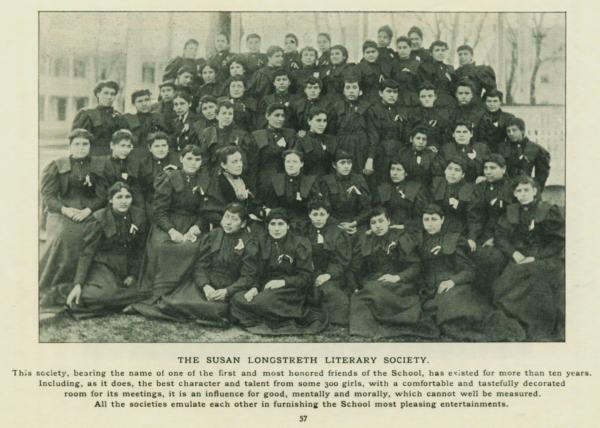 Photographer
John Leslie (?), Carlisle, PA