Studio portrait of Richard Davis and his wife, Nellie Aspenall Davis, with their two daughters, Richenda and Mary. Richard and Nellie were former students who married at the school and became staff members. Their daughters were not enrolled at the school. 
The handwritten note reads: Richard Davis (Cheyenne)     Richenda - Mary       Nannie Davis (Pawnee)
The handwritten note on the reverse side reads: Married at Carlisle Indian School and living there. 1894. This note does not reflect that date the photograph was taken, which, due to the ages of the daughters, was probably around 1891. 
The Cumberland County Historical Society has two copies of this image: PA-CH2-054c and CS-CH-061.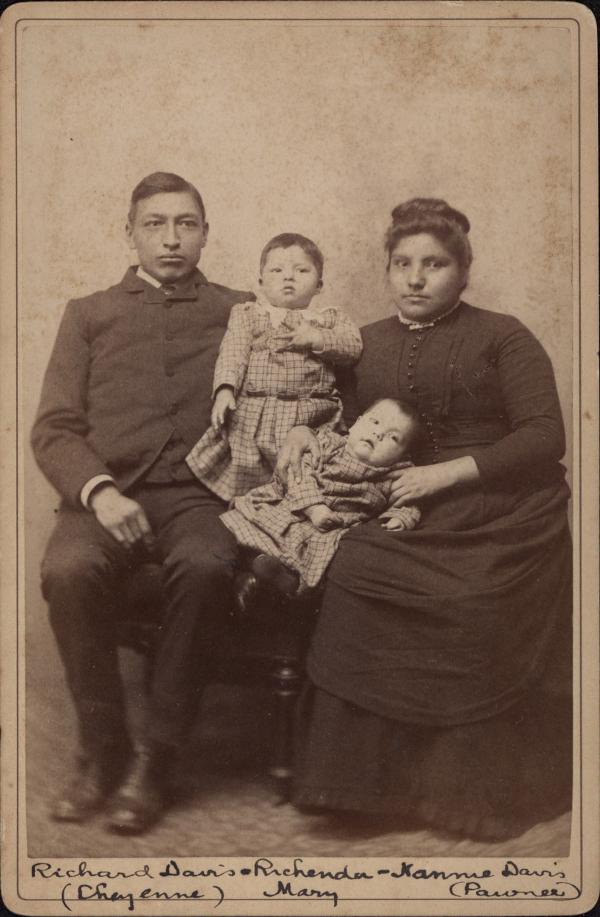 Photographer
John N. Choate, Carlisle, PA