Male and female students posed holding sheets of music with white female choir director and accompanist at right. 
Johnston took two very similar photographs of the choir. The other one is linked in Related Images.
This image with the caption CHOIR appears in The Indian Industrial School, Carlisle, Pa.: 23rd Year (Carlisle, PA: The School, 1902) [p. 87].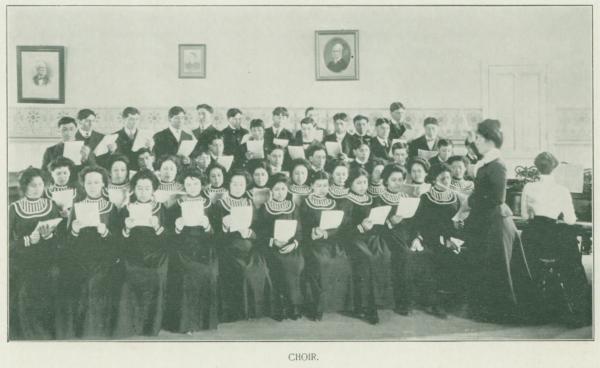 Photographer
Frances Benjamin Johnston, Washington, DC