Caption: A MUSIC ROOM.
Very early in the School experience it was found that there were good voices among the pupils and ability to acquire both vocal and instrumental knowledge. Music proves a pleasing study to the Indian youth, and is useful and entertaining to the School.
This image appears in United States Indian School Carlisle, Penna (Carlisle, PA: The School, [1895?]), p. 14. No prints of this image have yet been located. 
Because no prints or negatives of this image have yet been found, we believe this photograph was probably taken by student photographer John Leslie.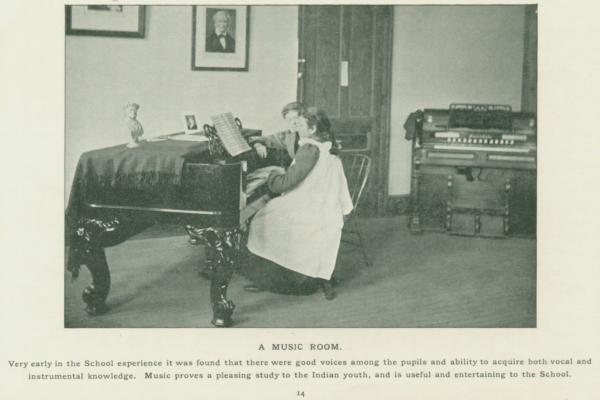 Photographer
John Leslie (?), Carlisle, PA