Studio portrait of Joseph Cox (seated) and another person (standing in school uniform), identified as "Friend" in the handwritten caption. This is probably student Friend Hollow Horned Bear, also known as Friend. 
The caption reads: 93 Joseph Cox + Friend
There is another photograph of Joseph Cox wearing the same clothing (see Related Images). That photograph is also undated. 
Location
CIS-PC-005, folder 19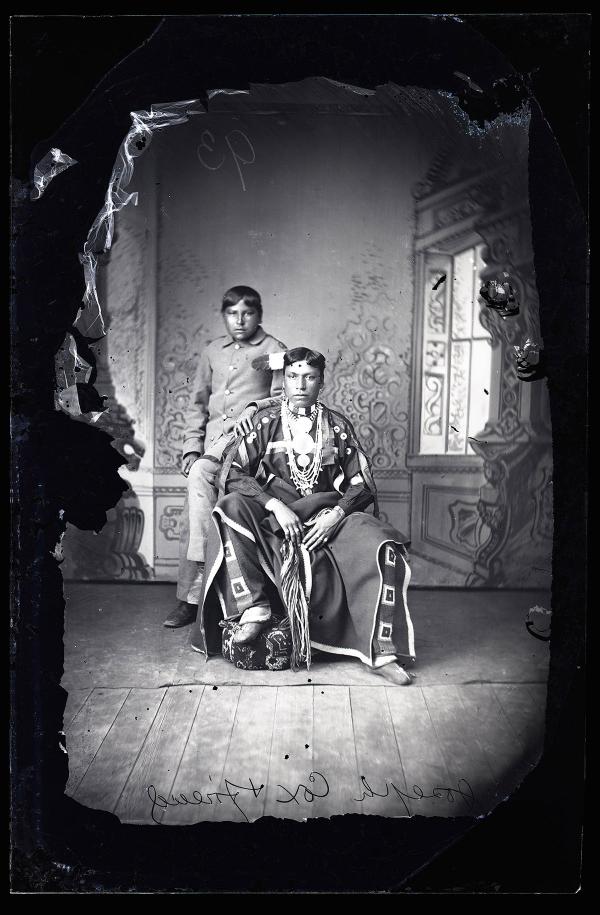 Photographer
John N. Choate, Carlisle, PA