Portrait of a large group of male students with one white man in the center of the group posed in front of a school building. The caption identifies them as the Invincible Debating Society. 
This image appears in United States Indian School Carlisle, Penna (Carlisle, PA: The School, [1895?]), p. 56. It is captioned there: THE INVINCIBLE SOCIETY.
This society is an offshoot of the Standard and airly equals the parent society in equals the parent society in all departments of literary work, and is distinguished as the musical society.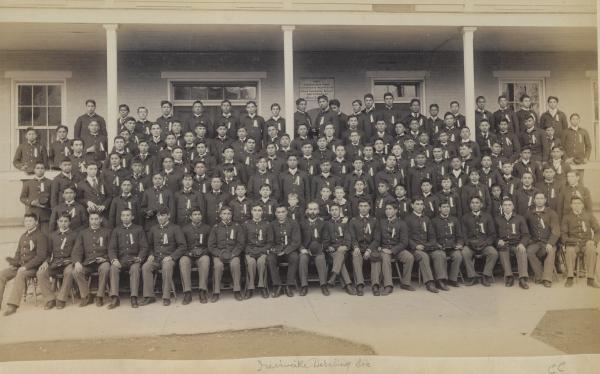 Photographer
John N. Choate, Carlisle, PA