Caption: THE HOSPITAL.
This necessary adjunct of the School is officered with a resident physician, a trained nurse in charge and an Indian girl assistant who is also a trained nurse. It has its own kitchen and special diet table. The rooms are well heated and lighted and all usual appliances for the proper care of the sick are provided.
This image appears in United States Indian School Carlisle, Penna (Carlisle, PA: The School, [1895?]), p. 52. No prints of this image have yet been located. 
Because no prints or negatives of this image have yet been found, we believe this photograph was probably taken by student photographer John Leslie.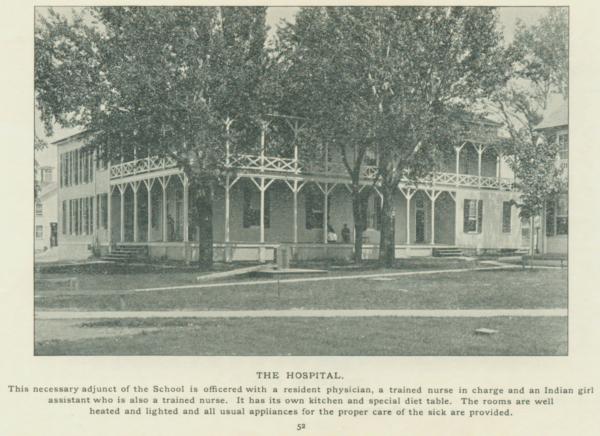 Photographer
John Leslie (?), Carlisle, PA