Caption: THE GIRLS' QUARTERS
are 200 x 120 feet with ample accommodations for 300 girls, and with a spacious, paved courtyard in the interior used as a tennis court etc. Besides the bedrooms, the building contains sitting and assembly rooms, music rooms, society rooms, library and reading rooms, as well as abundant facilities for bathing.
This image appears in United States Indian School Carlisle, Penna (Carlisle, PA: The School, [1895?]), p. 8. No prints of this image have yet been located. 
Because no prints or negatives of this image have yet been found, we believe this photograph was probably taken by student photographer John Leslie.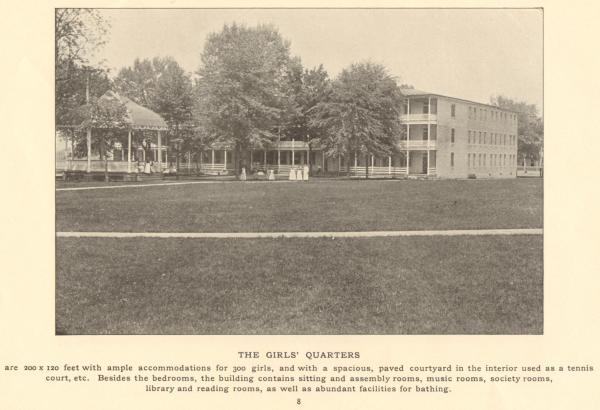 Photographer
John Leslie (?), Carlisle, PA