Portrait of chiefs Brother-to-All, Like the Bear, Poor Wolf, Son-of-the-Star, and American Horse posed with interpreters John Bridgeman and John Smith, standing in front of the bandstand on the school grounds.
Note: The other version of this image (Related Images), is the uncropped version which also has Richard Henry Pratt in the background. 
The Cumberland County Historical Society has also a copy of this image: CS-CH-089.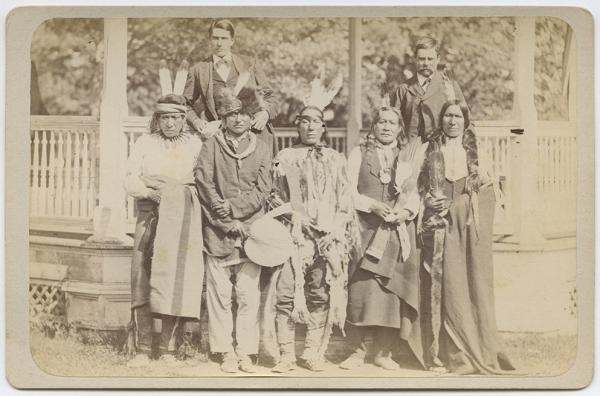 Photographer
John N. Choate, Carlisle, PA