The caption reads: EAGLE CHIEF, PONCA.
The printed note reads: PUBLISHED AND COPYRIGHTED 1909 BY GEO. B. CORNISH ARKANSAS CITY, KANS.
The handwritten note on the reverse side reads: Dear Mrs Denny,
I suppose you will be rather surprised to hear from me
This is a picture of my father, they have him as a Ponca here but he is a Pawnee
Hope you + Mr Denny are both well. As I am the same.
Best regards to all my friends.
Yours Respectfully F. Eaglechief.
Sent by Flora Eaglechief to Nellie R. Denny sent on January 25, 1911 of a photo of her father Eagle Chief.
Location
RG 75, Series 1327, Box 56, Folder 2798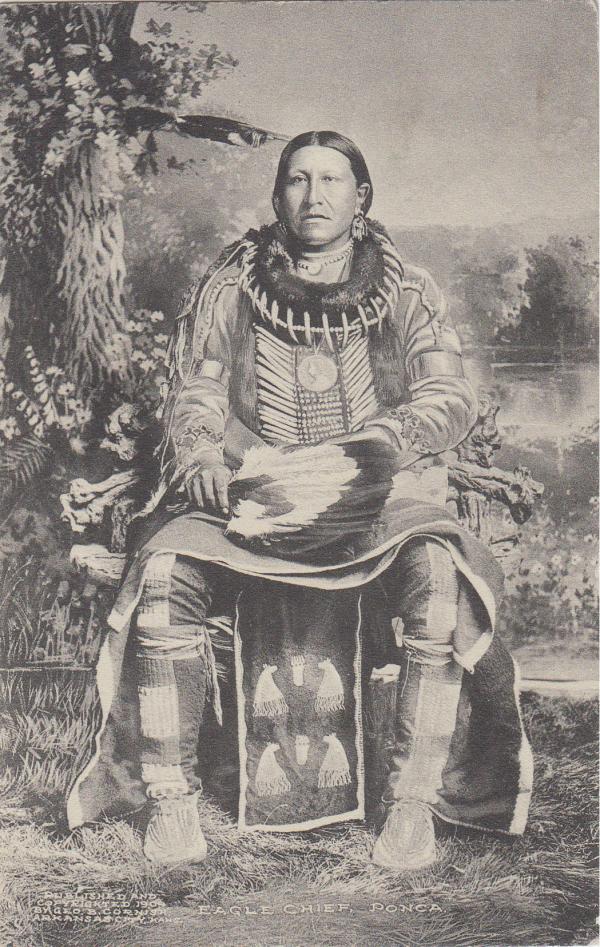 Photographer
George B. Cornish, Arkansas City, KS