Portrait of Dr. Carlos Montezuma with six women in nursing uniforms seated on the steps of a school building. 
Previous cataloging for the NAA glass plate negative of this image indicates the handwritten caption contains the date September 1893.
The Cumberland County Historical Society has two copies of this image: PA-CH3-032b and 10B-06-02.
Location
CCHS_PA-CH3-032b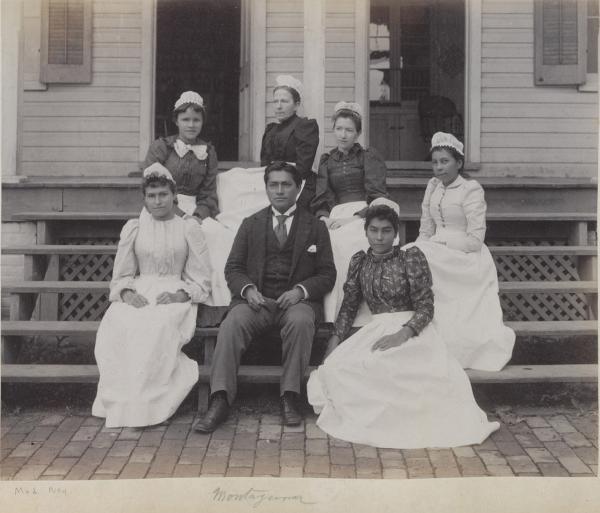 Photographer
John N. Choate, Carlisle, PA