Caption: DINING ROOM AND GIRLS' INDUSTRIAL HALL.
This building, 125 x 50 feet, with a rear projection 80 x 36 feet, was erected in 1884, mainly by student labor under the direction of the school mechanics. On the lower floor is the dining room 124 x 49 x 16 feet, lighted with two arc lights, the kitchen and laundry. On the upper floor is a large sewing room, a room for the cooking-class and the drying room.
This image appears in United States Indian School Carlisle, Penna (Carlisle, PA: The School, [1895?]), p. 24.  No prints of this image have yet been located. 
Because no prints or negatives of this image have yet been found, we believe this photograph was probably taken by student photographer John Leslie.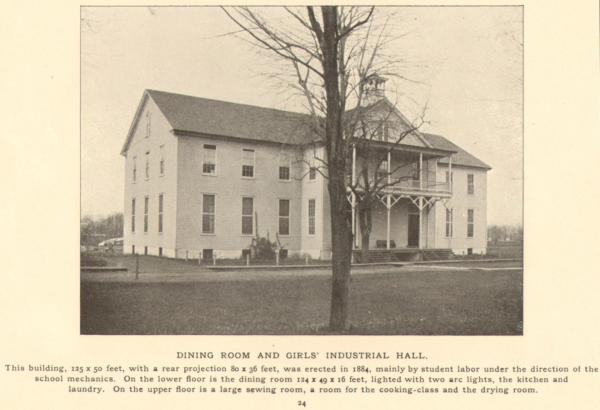 Photographer
John Leslie (?), Carlisle, PA