Portrait of T.J. Morgan, the Commissioner of Indian Affairs, posed with Richard Henry Pratt and the school's teachers on the school grounds. 
The school newspapers reported a visited by Morgan to the school in February of 1890. It's possible that this photograph was taken at that time although the weather does not appear very wintry. 
The Cumberland County Historical Society has two copies of this image: PA-CH2-027 and 10-A-06. They identify Commissioner Morgan as being seated in the second row, fifth from the left.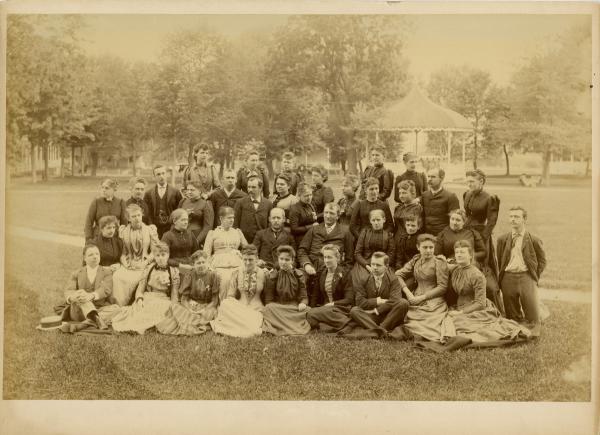 Photographer
John N. Choate, Carlisle, PA