Portrait of six Sioux chiefs posed with four other men on the steps of the bandstand on the school grounds. The man at the far left leaning on the railing is probably Richard Henry Pratt. The chiefs are Red Shirt, Thunder Hawk, Big Head (or Big Headed), John Grass, Two Bear (or Two Bears), and Charger. One of the four other men is Louis Primeau, the interpreter from Standing Rock.
The school paper documents a visit to the school by these chiefs in August 1880.
The caption below this image was added by CCHS staff, and indicates they have a second copy of this image: CS-CH-083. This second image is more closely cropped and does not include the partial person who is probably Pratt. 
Location
CCHS_PA-CH1-083c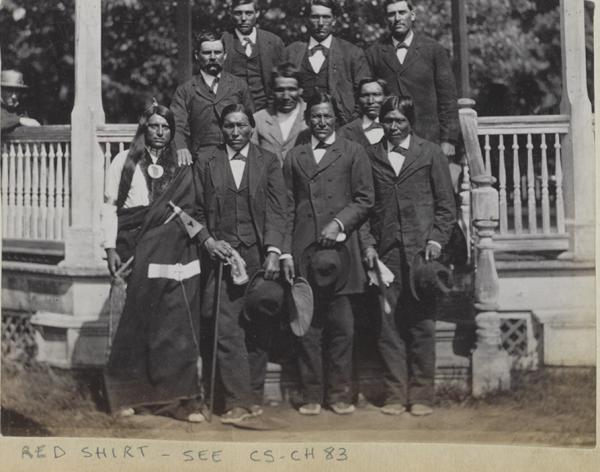 Photographer
John N. Choate, Carlisle, PA