Richard Doanmoe as an infant. Doanmoe was born in 1886 and this photograph was probably taken soon after.
This photograph originally appeared in an album that E. A. Seabrook, a teacher at the Carlisle Indian Industrial School, received from his students on December 25, 1886.
The Cumberland County Historical Society has two copies of this image: PA-CH2-016c and CS-CH-105.
Location
CIS-PC-004, folder 5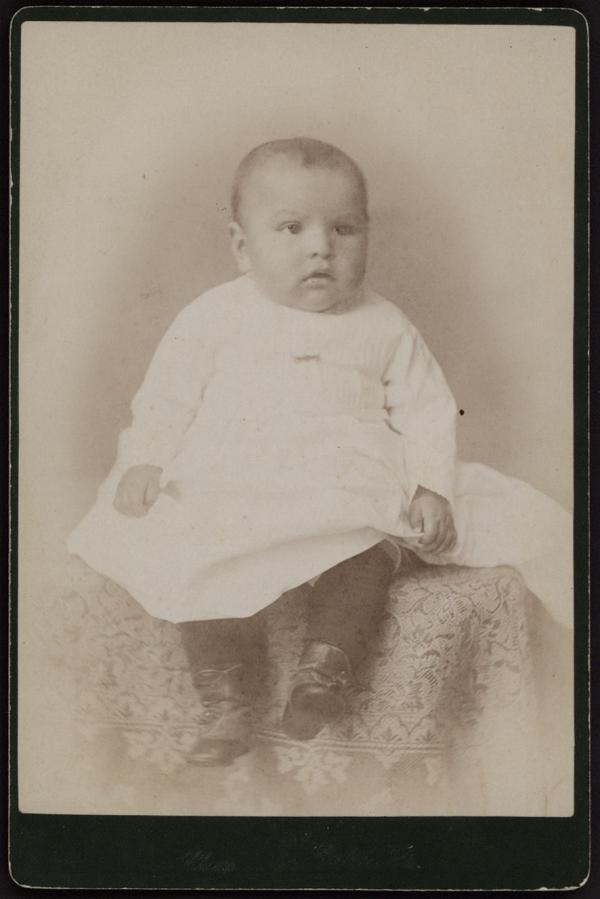 Photographer
John N. Choate, Carlisle, PA