Caption: PRINTING OFFICE.
This department can hardly be surpassed as an educational factor and is open to both sexes. The office is equipped with one oscillating Campbell press and two eclipse, as well as smaller job presses, all run by steam.
This image appears in United States Indian School Carlisle, Penna (Carlisle, PA: The School, [1895?]), p. 47. No prints of this image have yet been located. 
Because no prints or negatives of this image have yet been found, we believe this photograph was probably taken by student photographer John Leslie.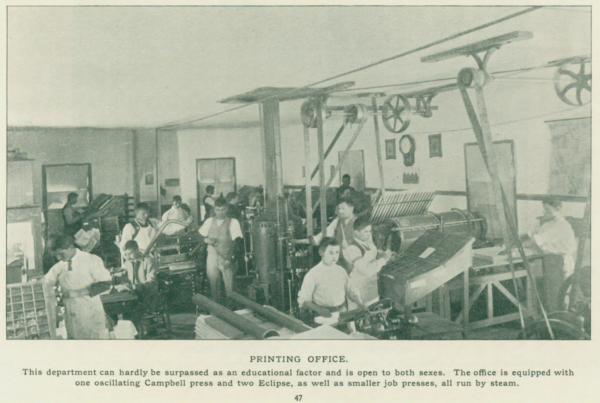 Photographer
John Leslie (?), Carlisle, PA