The printed note on the reverse side reads: Ouray and his wife Chipeta; Utes.
This is a copy photographer J.N. Choate made of a portrait taken in 1858 and marketed by Mathew Brady. Choate made a copy of the Brady image and marketed it as his own. Ouray is included in Choate's composite of chiefs who had visited the school. 
The Cumberland County Historical Society has four copies of this image: PA-CH1-018b, CS-CH-040.1-.2, and 10B-02-04.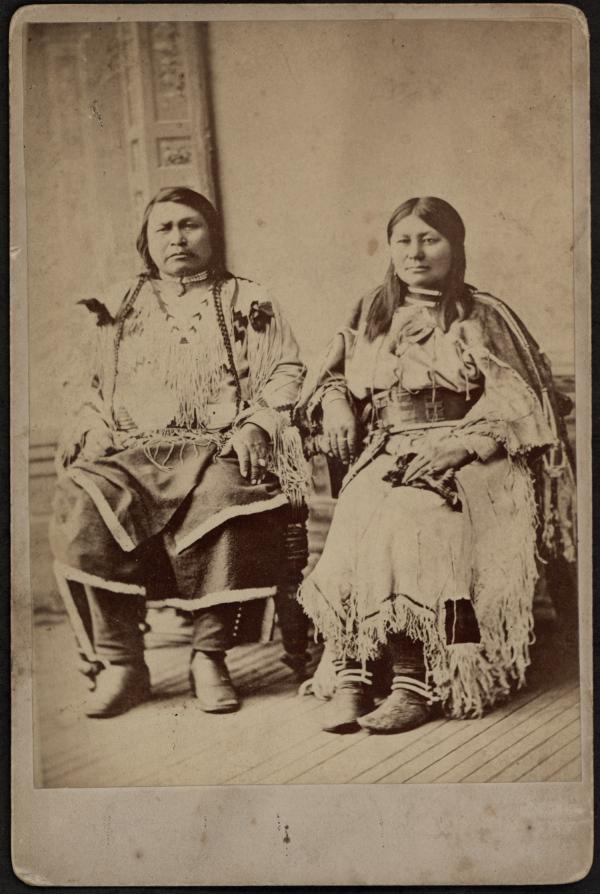 Photographer
John N. Choate, Carlisle, PA