Caption: INTERIOR OF GIRLS' ROOM.
The sleeping rooms in the Girls' Quarters are about 14 x 16 feet, each occupied by three girls, and in order to forward the use of English these girls usually represent three different tribes. The rooms are furnished with wardrobes, single beds, bureau, washstand, table, chairs and such decorations as the girls arrange.
This image appears in United States Indian School Carlisle, Penna (Carlisle, PA: The School, [1895?]), p. 9. No prints of this image have yet been located. 
Because no prints or negatives of this image have yet been found, we believe this photograph was probably taken by student photographer John Leslie.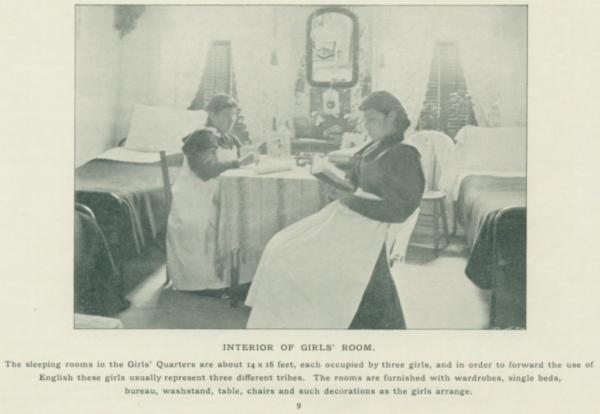 Photographer
John Leslie (?), Carlisle, PA