Portrait of male students with brass instruments and drums posed on the steps of a school building. The very large drum in the center has "Indian Industrial School. Carlisle, PA." on it. 
Previous cataloging says that the image is dated November 1893.
This image appears in United States Indian School Carlisle, Penna (Carlisle, PA: The School, [1895?]), p. 35. In this brochure the caption reads:
"THE SCHOOL BAND.
In 1880 a benevolent lady of Boston presented the school with a set of band instruments. Under its present leader, a graduate of the School, it has a recognized place among the good bands of the country, and has performed acceptably before critical audiences in our large cities, notably at the parades in New York and Chicago during the Clumbian Quadra-Centennial."
Location
NAA_73778; Photo Lot 81-12 06855200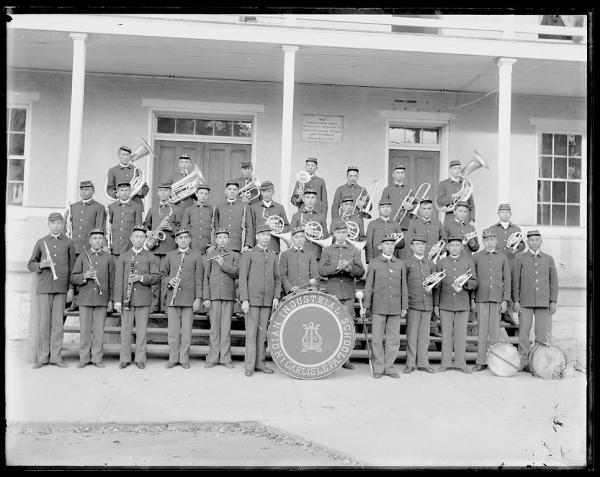 Photographer
John N. Choate, Carlisle, PA