The handwritten note reads: 1 Charles DeBrae; 2 Ruth DeBrae; 3 John DeBrae; 4 Julian DeBrae; 5 May DeBrae.
The reverse side includes a short note from Charles DeBrae to Bear Man.
This image was taken at Coney Island in New York around 1907.
Note: DeBrae is also known by the surname Dubray.
Location
RG 75, Series 1327, box 7, folder 306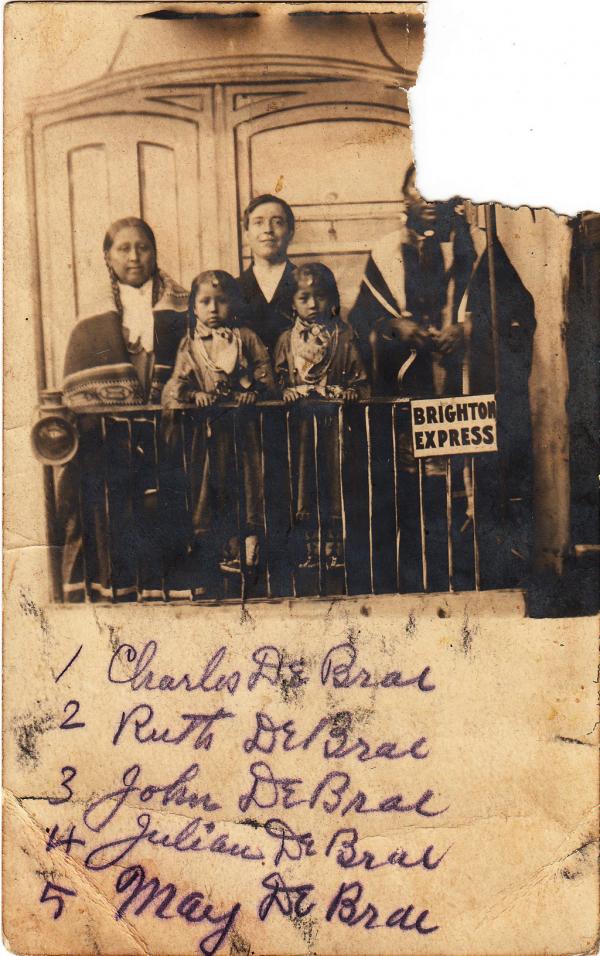 Photographer
Leonard Padula-Lessee