Studio portrait of Anna Laura (Pretty Woman) wearing native dress. 
There is a caption written by Mrs. Richard Henry Pratt: "She was given my name (Anna Laura) by her own request. Grand daughter of Spotted Tail, Chief, Sioux."
The Cumberland County Historical Society has three copies of this image: 12-17-01, 12-17-01A, and PA-CH1-065b.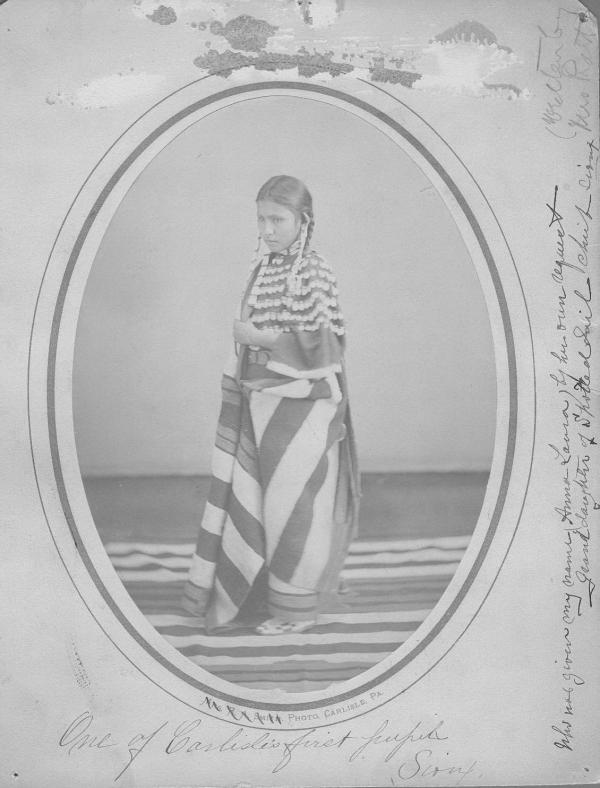 Photographer
John N. Choate, Carlisle, PA