The Carlisle Indian Industrial School is a major site of memory for many Native peoples, as well as a source of study for students and scholars around the globe. This website represents an effort to aid the research process by bringing together, in digital format, a variety of resources that are physically preserved in various locations around the country. Through these resources, we seek to increase knowledge and understanding of the school and its complex legacy, while also facilitating efforts to tell the stories of the many thousands of students who were sent there.
Recent News & Updates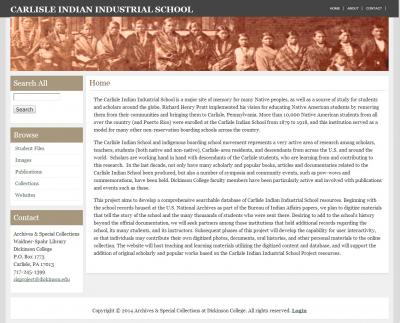 In an effort to share more information about our ongoing progress with the Carlisle Indian Industrial School project, we have decided to launch a blog that will be available on our homepage.
This project began in earnest only 8 months ago, with a team of…
Read More