Spalding, Lucy
Displaying 1 - 3 of 3 records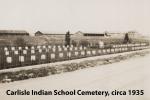 Cemetery information and mortuary documents related to Lucy Spaulding, a member of the Alaskan Nation.
Nation: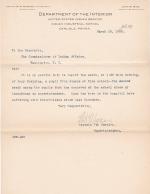 March 25, 1905
William A. Mercer reports the death of Lucy Spalding of tuberculosis to the Office of Indian Affairs.
Format:
Letters/Correspondence
Topics:
Repository:
National Archives and Records Administration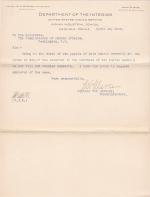 April 13, 1905
William A. Mercer requests authority to pay for the purchase of two burial caskets.
Format:
Letters/Correspondence
Topics:
Standard Forms & Transactions:
Repository:
National Archives and Records Administration